Interview by: Sílvia Roque and Rita Santos
Edited by: Camilla Morello
Abstract by: Rita Santos
Language editing by: Rita Santos
Este podcast faz parte da série de 28 podcasts realizados sobre o caso português e italiano no âmbito do projeto de investigação de 36 meses (2018-2021)
(De)Othering: Desconstruindo o Risco e a Alteridade: guiões hegemónicos e contra-narrativas sobre migrantes/refugiados e "Outros internos" nas paisagens mediáticas em Portugal e na Europa, que pretendeu analisar criticamente representações mediáticas de migrantes, refugiados e "outros internos" em Portugal e na Europa, mapeando as suas interconexões com narrativas produzidas no domínio da segurança e no quadro da Guerra ao Terrorismo. O seu foco, uma análise de Portugal à luz de estudos de caso europeus profundamente afetados por ameaças terroristas (Reino Unido e França) e por fluxos migratórios/de refugiados (Itália e Alemanha), pretende investigar a construção de narrativas transnacionais de risco que permeiam a Europa independentemente da sua exposição "diferenciada".
O projeto foi financiado pelo pelo FEDER – Fundo Europeu de Desenvolvimento Regional através do COMPETE 2020 – Programa Operacional Competitividade e Internacionalização (POCI) e por fundos nacionais através da FCT – Fundação para a Ciência e a Tecnologia (Referencia Projeto: POCI-01-0145-FEDER-029997)
---
----- English Version
This podcast is part of a series of 28 podcasts produced on the Portuguese and the Italian cases as outputs of the research undertaken in the 36 months project (2018-2021) (De)Othering: Deconstructing Risk and Otherness: hegemonic scripts and counter-narratives on migrants/refugees and 'internal Others' in Portuguese and European mediascapes that sets out to critically examine media representations on migrants, refugees and 'internal Others' in Portugal and across Europe while mapping out their interconnections with particular narratives in the field of security and within the War on Terror. Its focus – an analysis of Portugal in the light of other European cases affected by terrorist threats (United Kingdom and France) and by migrant/refugee flows (Italy and Germany) – aims to explore the construction of transnational narratives of risk pervading Europe regardless of the 'differential' exposure to them.
The project was funded by FEDER – European Regional Development Fund through the COMPETE 2020 – Operational Programme for Competitiveness and Internationalisation (POCI), and by Portuguese funds through FCT in the framework of the project 029997 (Reference: POCI-01-0145-FEDER-029997).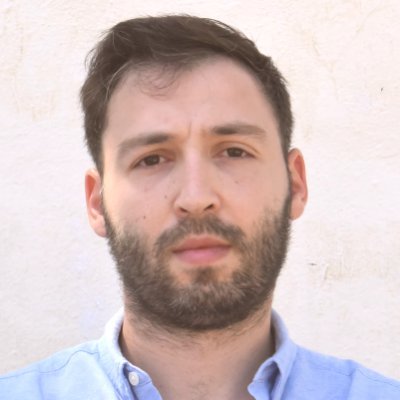 Ricardo Cabral Fernandes is a journalist with an International Relations background who has worked in Sol and Público and is currently the director of 74. Over the years, he has investigated the Portuguese far right and its international connections.
In this episode, Ricardo discusses his new digital media project, 74, dedicated to investigative journalism and focused, among other things, on hate crimes, hate speech and on the far-right and its international linkages in a systematic way. It also aims to promote a journalistic culture that is progressive, and attentive to injustice as well as etno-racial and gender inequality.
Concerning the media coverage of racism and antiracist movements in Portugal, he highlights that, except for a few known journalists namely in the cases of Alfragide/Cova da Moura, Bruno Candé and Ihor Homeniuk, coverage tends to be poor due to the lack of ethno-racial diversity of newsrooms, journalist precarity, absence of specialization, and the persistence of the idea of impartiality in the media.
Ricardo also points out the importance of internal status within the newsroom, financial stability, specialization and abnegation when it comes to building a profile of a committed journalist.
Ricardo then notes the rising media profile of far-right movements, namely Chega, in Portugal and its ability to foster media attention by playing into and fabricating controversies (ie. "Museu das Descobertas", "Jardins da Praça do Império", Marcelino da Mata) as well as the media attention devoted to higher profile media figures of said movements for market logics.
Ricardo concludes by stating the importance of style guides for dealing with issues such as racism, xenophobia, gender inequality and of seeking to understand the far-right camp, their different actors, trends, key figures, agendas and interactions.